If you ask a filmmaker why they attend film festivals.
They will give you a number of logical reasons. They will tell you that they are there to be seen, to sit on panels, to get their film reviewed and to rub elbows with other filmmakers. But the real reason they go is to see how audiences react to their film. Here are some upcoming festivals showcasing everything from new films to classics.
April 14-23 2016, Nashville Film Festival, Nashville, TN
Founded in 1969 the Nashville Film Festival was originally known as the Sinking Creek Film Celebration. It became the Nashville Film Festival in 2003 and was voted one of "25 film festivals worth the entry fee," by MovieMaker Magazine. The festival presents the best in World Cinema, American Indies, Documentary, and Shorts. A full lineup for this year's festival is available online at nashvillefilmfestival.org.
April 21-28, 2016, The Los Angeles Asian Pacific Film Festival, Los Angeles, CA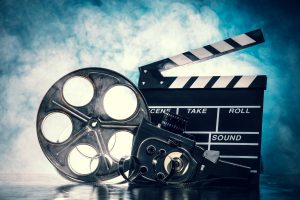 Now in its 32nd year, the Los Angeles Asian Pacific Film Festival (LAAPFF) is taking place from April 21-28, 2016, at various theaters around the city. Since 1983, the LAAPFF has presented more than 5,000 films and videos by Asian International and Asian Pacific American artists. It is one of the largest festivals of its kind in Southern California. To purchase tickets and see the festival line-up go to festival.vconline.org.
April 21, 2016, Newport Beach Film Festival, Newport Beach, CA
Founded in 1999, the Newport Beach Film Festival has become a prestigious event. Attracting more than 55,000 attendees and showing over 350 Independent and International films in 8 days, this festival takes pride in bringing the best of the best to show. This festival served as the U.S. Premiere festival for acclaimed films like Crash, 500 Days of Summer, the Chef, Waitress, Art School Confidential and Pieces of April. A full schedule of this year's festival is available at newportbeachfilmfest.com.
April 28-May 1, 2016, TCM Classic Film Festival, Los Angeles, CA
Held over a four-day period in Hollywood, the TCM Classic Film Festival is designed for movie lovers. It is a place where people can come together to share in the experience of films as they were meant to be seen: on a big screen, in iconic theaters, with people who made them and the people who love them. Unlike other festivals, the TCM Classic Film Festival allows viewers to experience the history of film and understand how it has evolved through the years. This year's festival lineup is available at filmfestival.tcm.com.