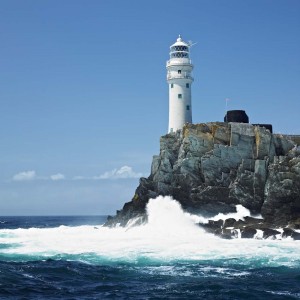 When we think of Ireland outside the major cities of Belfast and Dublin we all picture these quaint tiny towns nestled into what appears to be a patchwork quilt come to life of pastures and lush verdant lands. While this may be a common view, Ireland is much more than its agricultural areas. Ireland also offers craggy coastlines and stunning views of the islands waters that surround it. One of the most beautiful and tiniest parts of Ireland is the Dingle Peninsula. Here you will find your ideal picturesque Emerald Isle come to life. Ultimate Excursions Travel Club invites you to come with us as we take a closer look at this lesser-known area and what makes it special.
The Dingle Peninsula juts out into the Atlantic Ocean. Within its confines, you will find only one town but there are many others that are located just around it. The peninsula itself extends into the Atlantic Ocean for 30 miles on the southwest coast of the Emerald Isle. It offers an array of Irish topography with a mountain ridge through the center and a coastline of sandy beaches and stunningly, jaw dropping cliffs. The only lone town on the peninsula is Dingle. This quaint coastal town of offers some amazing exploring for the outdoor enthusiasts with plenty of walking tours and over 2,000 archeological sites to explore but this is just the beginning.
The towns that are located near the Dingle Peninsula also offer a unique perspective of the area. There are many tiny towns and they all have their own unique personality, so each are worth exploring when you are in the area. Annascaul is located a mere 12 miles east of Dingle. It is the classic, ideal roadside village in Ireland. It offers hillwalking, a lake and mountains for hiking as well as quaint shops to browse through their wares. Camp is another small village that is near the beaches and the mountains just before the Dingle Peninsula. It is a perfect seaside resort village Irish style with shops and pubs to explore. Castlemaine is located on the River Maine and is the gateway to the peninsula. It is situated close to Killarney and the Ring of Kerry, but those are best left for exploring at another time.
Each of these towns provides their own experiences and together, offer you a way to experience the best that the Dingle Peninsula has to offer. The Dingle Peninsula is one of the most beautiful places on earth and a feather in the cap of the Irish countryside. You get the best of all that is Ireland as you explore the peninsula and the surrounding quaint villages.