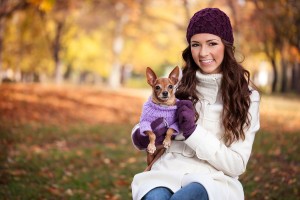 Who wants to leave their best friend at home when they are traveling, especially when your best friend happens to be you favorite four legged friend? Hotels have a tendency to cater to the wants of the masses, and we want to be able to travel with wo(man)'s best friend. So it should come as no surprise to you that many hotel chains have opened their doors, and policies to allow you to bring your best friend with you. Ultimate Excursions takes a look at 3 hotels catering to those who love to travel with their pets and what makes them special.
Loews Hotels has the motto of "Lowes Loves Pets". Upon arrival your pet will receive a welcome package that includes a bowl, dog tag and treats. Many of their properties include additional special pet services such as dog walking, pet sitting, and even spa treatments. Try the "Woofie Weekend" package that includes room service. Loews offers 17 of their properties as pet friendly, and there is a $25 fee per stay for bringing your pet and there is no weight limit. Some of their most popular properties are located in New Orleans, Universal Orlando and Tucson.
Mandarin Oriental Hotels is known for luxury and service. This now extends to the furry part of your family. During your stay your pet is welcomed with their very own Mandarin Oriental tag, gourmet treats, toys, a plush loaner bed and bowls, which can be found in your room. They also offer room service for you and your four legged companion. Six of Mandarin Oriental's properties are pet friendly including their Boston and Las Vegas locations. There is a $100 pet charge per stay and they prefer your pet to be 25lbs or less. Contact the hotel directly for their personal pet policy.
The W Hotels welcome pets at all of their North American locations. Your pooch will be welcomed with a custom W pet bed and food bowls, as well as a welcome package with their own W pet tag, treats and waste disposal bags. They also receive a treat daily with turndown. There are 29 properties in North America that are pet friendly. There is a $25 per day fee, plus an additional $100 cleaning fee. There is a 40lb weight limit and only one pet allowed per room.
Taking your pooch with you saves you the hassle of trying to board or have a friend dog sit. You love them by your side, and enjoying your adventures together. So next time you are booking a hotel, find one that is puppy friendly and save yourself the worry and just take them with you.
Disclaimer: Information contained herein is not guaranteed, and is subject to change without notification.