Whether it is a choice or a necessity…
Following vegan and vegetarian diets has become popular in recent years. Residents and visitors in Seattle are fortunate to have a large number of establishments available that cater to this dietary need. Here are a few spots to explore on your next visit.
Café Flora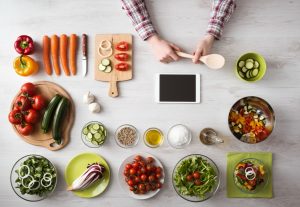 Whether you are looking for the perfect spot for brunch or to meet a friend for coffee, Café Flora's inventive menu has that which you seek. From gluten-free quesadilla starters to snack on to their grilled polenta cakes, the seasoning, textures, and spices are sure to please all of your senses. The menu changes with the seasons and includes vegetarian, vegan, and gluten-free options. The weekend brunch is the perfect opportunity to introduce you to the menu, from the Chunky Monkey Pancakes to the Hoppin' John Fritters, the dishes will delight any member of the family. Their full menu is available at cafeflora.com.
Sutra Vegetarian Cuisine
Sutra is not just a restaurant, it is an experience—for the owners, the chef, and the customers. The menu's focus is on seasonally inspired foods. This means that the menu is always changing and that the restaurant produces a small amount of waste because it does not stock a lot of inventory that could go bad. The interior of the restaurant was made from recyclable and eco-friendly products, the napkins are cloth and all of the food scraps are used as compost for the garden. Each day the five-course menu is designed for the evening seating (there is only one seating a night). The menu changes every two weeks and is rarely duplicated.
Aqua Verde Café and Paddle Club
If you are looking for good food with a Latin American twist, then this is the spot to explore. The portions are big, the food is good and the Margaritas are even better. The vegetarian enchiladas are some of the best you will find and the view on the water makes it a relaxing spot for lunch or dinner. Before or after you eat, take advantage of the paddle club. Single and double kayaks are available by the hour as are standup paddleboards.