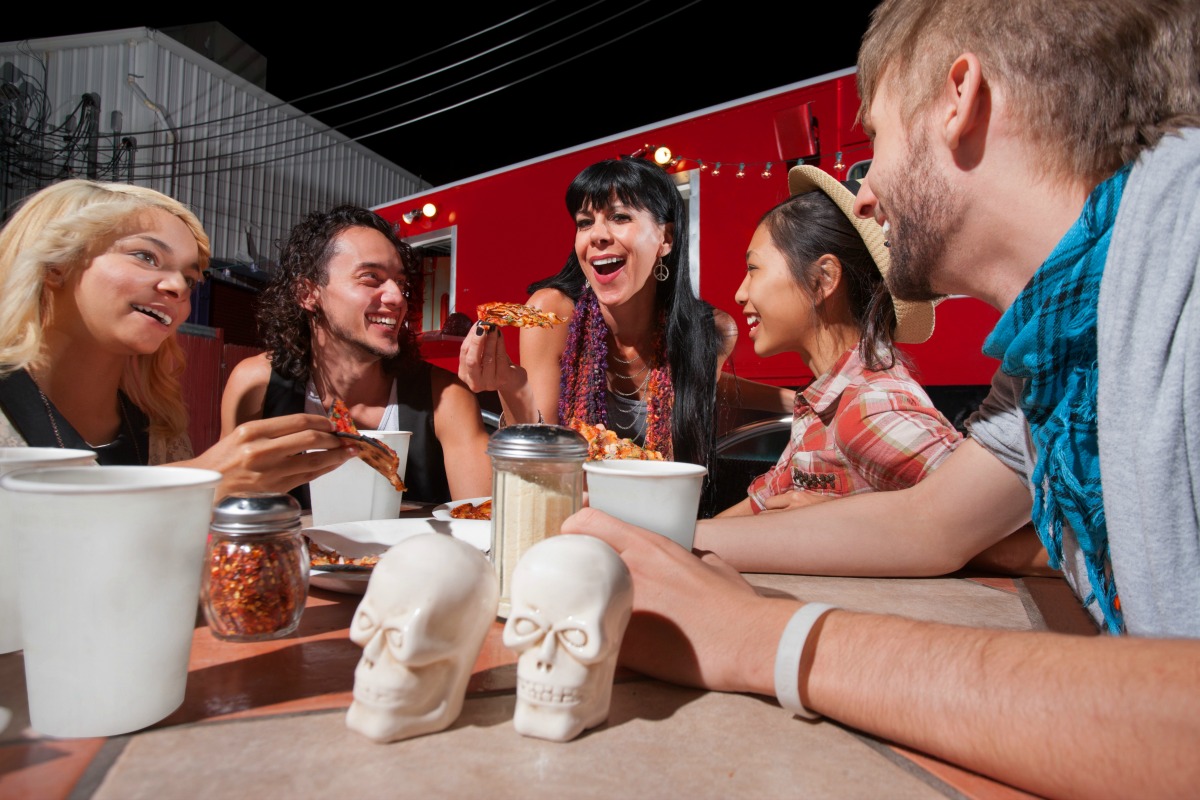 Detroit is a city that is known for its sports, cars, and music. In recent years it has also seen a resurgence in unique dining locations and cultural opportunities. Much like other major metropolitan areas around the United States, the city has become home to a number of roaming food trucks that offer residents and visitors the opportunity to sample local cuisine and regional favorites. Here are a few of our favorite's spots to grab a quick bite in the Motor City.
The Mac Shack
In 2012 this Detroit-based food truck launched at the city's famed Eastern Market. Specializing in Mac n Cheese & French Fries, they seek to provide customers with the ultimate street food experience. Items on the menu are made with high quality, locally-sourced ingredients and include items like such as their famous Amaze Balls, which are three deep fried mac n cheese balls served with a side of ranch, marinara, or buffalo sauce; The Bacon Made Me Do It, mac n cheese served with Applewood smoked bacon, fresh tomatoes, and green onion; and their Garlic Parm Fries, made with garlic oil, grated parmesan and parsley.
Beignets to Go
Much like New Orleans, Detroit was settled by the French and though that cultural influence has mostly disappeared from the Motor City, you can get a little taste of it with this food truck. Fresh and full of flavor, these awesomely good Beignets can be found at the Eastern Market and in a variety of locations around Metro Detroit. The menu ranges from the traditional beignets, topped with sweet powdered sugar, to the Beignacons, a dish that includes 4 of the tasty fried dough balls covered in bacon and powdered sugar. Guests can also purchase cronuts and a nice Café Au Lait to go along with their tasty treats.
Stockyard
This quirky spot started out as a monthly supper club and has since become a food truck. The menu includes a variety of gourmet sandwiches including a Thai beef option with Swiss cheese, apple slaw, cilantro, peanut and chili aioli; a BLT & Chorizo option; and a Steak Torta with cheese. In addition to the truck, the chef continues to present the monthly supper club at rotating locations throughout metro Detroit. Each opportunity includes 18 guests and features a carefully designed, multi-coursed menu.