If you head down California Route 128…
You will find Geyserville, California, a small community in Sonoma County is home to several Bed and Breakfasts, a handful of restaurants, and Francis Ford Coppola's Winery and Movie Museum. Filled with Hollywood props and memorabilia from Coppola's larger-than-life movies, this winery is designed to be a magnet for tourists.
Entering the property is like entering a Francis Ford Coppola movie set. Though it is a short distance from the iron gates, up a driveway that reveals the stately Italian-style architecture of the property, it feels like you have been transported to another place in time. Surrounded by lush and sprawling vineyards, the winery could easily be a location from any one of The Godfather movies.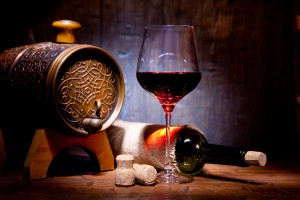 Inside, the displays of Italian wines, oils, herbs, and hand-thrown pottery are laid out with great care and detail. It is obvious that a lot of effort was taken in making this a destination spot for visitors. The winery produces more than forty wines on-site in the state-of-the-art facility. There are a number of wine tastings, experiences, and private tastings available to guests. Prices vary depending on what you and your party are seeking in your experience.
Whereas the wine is awesome in and of itself, the Movie Gallery and memorabilia are what dreams are made of for film buffs. It does not take much to imagine what a multi-Academy Award winner's gallery would look like. With a career that spans over five decades of extraordinary filmmaking, there are a number of historically significant pieces to explore and discover. Pieces in the gallery include Don Corleone's desk from The Godfather, several Academy Awards, and the original automobile from Tucker. The exhibits are spread out over two floors and placed throughout the tasting areas and restaurant as well.
The Francis Ford Coppola Winery and Movie Museum is located at 300 Via Archimedes in Geyserville, California. Hours of operation vary. Information about the various tastings, tours, gallery, and events are available at on the website at francisfordcoppolawinery.com or by calling 707-857-1471.